Play now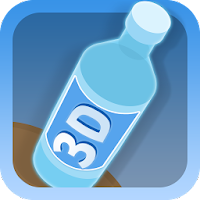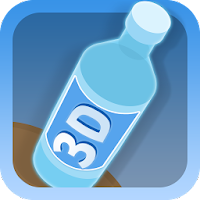 Bottle Flip 3D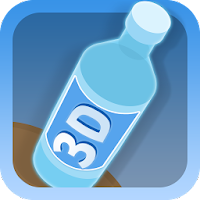 Bottle Flip 3D
Bottle Flip 3D
You have to flip a plastic bottle in the exciting arcade game Bottle Flip 3D! Make the bottle jump or even double flip. How? Just tap the screen at the right moment and jump!

Explore different rooms, jump on all sorts of objects: shelves, tables, chairs, sofas, and even subwoofers! Train your agility, develop coordination, control the strength and distance of the jump. And most importantly - calculate the distance correctly because it depends on whether you can get to the finish line and win!

Interesting levels, different obstacles, and your ideal flips - with Bottle Flip 3D you will never be bored! Enjoy!

Functions:
- Agility, coordination, and fun - this is a new arcade game Bottle Flip 3D!
- Flip a plastic bottle - explore different rooms-levels.
- Tap the screen at the right moment and jump, winning the Bottle Flip 3D depends on you!
- Do you think throwing a bottle is easy? Try it then!
- The fun is just beginning - interesting levels and easy controls, what could be better?


How to play Bottle Flip 3D
Press left mouse button at the right moment to jump.
More Games
If you like Bottle Flip 3d, you can play Slope is similar games
Who created Bottle Flip 3D?
Flip Bottle 3D is developed by BPTop. This version is inspired by Bottle Flip 3D, a game by tastypill.